[Widget] Agenda Widget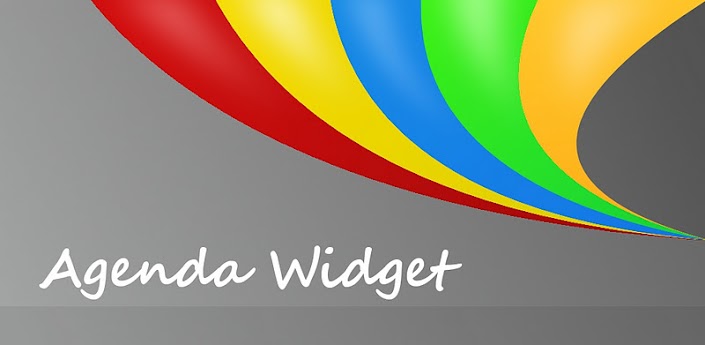 View your events and tasks on the Android homescreen!
Highly customizable homescreen widget which allows you to show calendars and tasks from various other Android applications.
Agenda Widget it comes with various preset themes and has 3 display modes (inline, icon and date row).
This is the free version of the application which is fully functional, however at the moment it does not receive feature updates (more information: hxxp://androidagendawidget.com/free-version-going-into-stasis) unless you are using Android version 4 or greater which started out with Agenda Widget 2.0
The free version of Agenda Widget still gets bug fixes and will have some minor changes to the settings.
Agenda Widget Plus gets you:
A grid view
Support for UTD
New default theme
Cleaner settings
Calendar color override
Easier to make separate widgets
For a full list of differences between free and plus is check the website hxxp://androidagendawidget.com/upgrade
More about the free version:
Calendar application support:
– Google including Activesync
– Motorola Droid corporate calendar application(now obsolete)
– Touchdown exchange
Tasks application support:
– Astrid
– SSI gTasks
– Dato GTask
– Google Task Organizer (Full version)
– Got To Do (Full version))
Scrolling is available with ADW Launcher, Launcher Pro, Go Launcher, Xperia Arv launcher and others.
Zeam has dropped scrolling launcher support, not my fault :P
Please E-MAIL with bug reports, comments are useless.
If you like this buy the Plus version!
If you are having a problem with the widget or have a suggestion about a missing feature, the ONLY way it will get done is if you email me or add a comment on the forum! :)
Download Agenda Widget :
Free Version:
[app]com.roflharrison.agenda[/app]
Paid Version:
[app]com.roflharrison.agenda.plus[/app]
Leave your feedback about Agenda Widget
Get more android apps/games/updates
Subscribe to our mailing list and get new android apps / games and updates to your email inbox.
Thank you for subscribing.
Something went wrong.