[Game] FPS Offline Strike – Encounter strike missions
 free apps android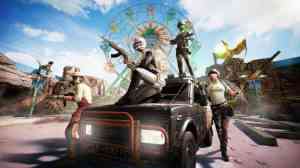 ARE YOU FPS FANS?
Welcome to #1 3d fps offline shooting and sniper game. FPS Offline Strike is designed for FPS fans.
Join the battle and destory all enemies now to save the world.FPS Offline Strike is totally free to play !
New maps,new weapons,new game modes are waiting for you in this incredible action game,where terrorists and you going to engage the battle not for life,but to death.
KEY FEATURES
 More than 20 skinned modern guns like Desert eagle,AK47,M4A1,AWP,GATLIN and so on.
Realistic 3D graphics and cool animations
Many maps with different tactics
Easy play and smooth control
Completely offline that you can play everywhere and any time
Perfect optimization even for weak devices!SUPPORT
You can download and play this game by free.Please be informed that it also allows you to purchase virtual items within app and may contain third-party advertisements that may redirect you to a third-party website.If you have any problem please feel free to contact us via:Email:topactionsgame@gmail.com
Facebook:@topactiongame
Enjoy yourself!
Time to Save the world!
FPS Offline Strike user reviews :
Haha, this game is fun, but it has a bug. I sat down at a corner with my Gun, and shooters came to shoot me, but failed. They kept shooting aimlessly above my head, and I was sitting calmly, I even had enough time to reload my gun. They were only a few inch away from me, hahah. I wish I had taken a screenshot. You can even shoot 'em above the square, just wait till they gather below.
I love this game. Everything is almost perfect, you cant play the next episode if you're not used to the previous episode. Just a little something. I was entering and getting stuck in walls. I was almost done with the level, then I got stuck. I had to start all over again. Then How come we can't buy the grenade and health? And its just 5 for the whole game.
Smooth fps. Graphics in this size segment is really impressive. Map should be large. It would be great if all the doors of building is open for the player. But a major bug is there. Sometimes i stucked at the corner or wall of the room. I can't even move. But can shoot only.
The hit box is a lie my crosshair was on the npc head but when I shoot it did not register. Fixed your aim assist there was time that my crosshair flick backwards like an aimbot. Bad AI. Make it optional that you can pick up what gun you want. Add a boss level it is becoming bland. Need more maps. More game mode. It can't be so repetitive.
Others talk of too much ads, n so on…… But It could get a better rating from me, obviously 5 stars. This game is so interesting, mind blowing especially when you get to roam around n kill enemies. My request goes to the developers to atleast increase the map n levels. It's quite addictive.
I love fps (first person shooter) but this one needs to be longer and show a little more enthusiasm from your cgo (computer generated opponent) or at least add 100 more to make it competitive.
This game is really good but it looks nothing like the picture. It has no story line or reason to kill, just go in and shoot which is very bad of the Developer. The graphics is nice though and the controls are smooth
It's ok game!but,it can improve…!graphics need improvement.!Therefore,the enemies aren't stable…!Therefore, they doesn't give the feeling of realistic fight…!Therefore,multiplayer mode like battle -royales game would make this wow
I give it 1 star! For Constant borage of 30sec ads. EVERYTIME you touch the screen, a 30sec ad pops up! But if you don't mind that sort of thing, it's not bad gameplay, once you get to it…
Good game. Updates would be nice. Sorry for my earlier bad review. But adding some new features 'prefferably the ones u use as clickba!t' would be great, thanks.
I really like the game. The graphics are nice, but there is a problem. Please fix the aiming of the enemies and increase the difficulty
It is very good has ghost and captain price i cod. You get 2 gild guns which are AK-47 an Minigun. Yeh it is very exiting, but call of duty is way better(COD). Please play cod i would actually give cod more than 10000000000 rating. Both the games are good especially CALL OF DUTU
The game is good and the graphics are great but one thing is that you can't buy health or bombs You should also put some futures like plans etc that you can get in
Contact developer :
Download FPS Offline Strike from Play Store
Leave your feedback regarding FPS Offline Strike
Get more android apps/games/updates
Subscribe to our mailing list and get new android apps / games and updates to your email inbox.
Thank you for subscribing.
Something went wrong.