[Game] Rampage Road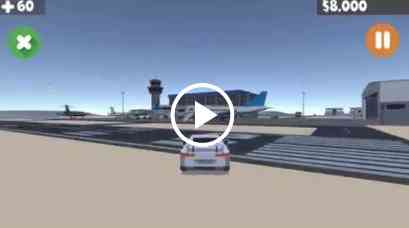 Rampage Road : Internet connection recommended for cloud save
An endless world of cars, tanks, terrain, airports, and race tracks are waiting! Drive, gain cash, swap vehicles mid game, and buy and upgrade new vehicles, ranging from common hatchbacks and muscle cars to LAVs and MBTs!
Rampage Road user reviews :
I like this game but it just deletes all of my progress. I got the tank but the game closed on me and when I opened it I got restarted from the beginning and cloud save is not working properly. Please fix this and make it great again. Also can you add daily cash like you get a chest every 16 hours with money to get a vehicle or upgrade.
This is a simple but great game to play. The only problem is that im playing this on a chromebook and its a bit hard, it would be great if there is way to change the controls to A and D so that it is easier for people on a chromebok or a laptop.Overall i is a gret and fun game and i would recommend this to young people and adults. Love this game
Game has lots of potential! The biggest problem i have with the game are the controls. When driving you have full left and full right, which spins you out almost instantly and no breaks. When walking you have too many directions you can go, right left forward backwards turn left turn right and jump with cop cars driving to run you over at full speed. Flying just doesn't flow smoothly or make much sense… The perspective changes confusingly. Good concept needs refinement.
I have an idea to make this game better, add sounds to the vehicles! It would be so much better if the vehicles had sound, all you can hear is music, which can get pretty boring. And another idea, when the cops aren't there the music can sound calm and like you are going out for a drive, and when the cops are in pursuit, the music gets more intense, and when achieving the highest level of heat, the music is very intense. And one more, can you add guns in the game and the ability to enter buildins
This game is amazing but add some new things. First person and slow motion would be good. Also add eaiser controls for when you get inside the plane from the airport. And add a look back feature i would to be able to look behind me while driving.
horrible. I wish I could have given it 0 stars. everytime you try to play offline for a while after you've already connected to google play games, if you go offline and play with no Wi-Fi it makes you start all over. with only the basic car. and then if you re-sign in you still lose all of the stuff you had. you still have to do everything over again. horrible game in general.
This is the best game ever but could you fix a glitch? The glitch works on planes which you could steal and the water,you just dive in with the plane and you are out of the world (under the map). Please fix thanks
This game is a good time waster with fast paced gameplay but in my opinion cops arrest you far too quickly if you are close to them and the gameplay gets old quick also It would kinda be nice if you added on foot units and guns overall good game
I'd give it 5 stars and a half! This game is amazing, and unlike other amazing games, it isn't ruined by ads. Absolutly awsome! What if you could add multiplayer, though? That would really be something!
Ver cool game! One question… How do you control aircraft vehicles. I can steer but it doesn't pull up so I crash! Plz fix this! Overall a good game!
Good game, but please put a reset button. If my vehicle gets tipped over i can't restart, I have to close and open the game again.
Its like Gta but I wish you could roam about freely without cops chasing you all the time… Also would love if there would be more things to do, add boats, yachts this game has great potential
The only reason I didn't give this five stars is because there is a bug at the racetracks. All the racecar that move are white and on fire so..
Contact developer :
Video :
Download Rampage Road from Play Store
Leave your feedback regarding Rampage Road
Get more android apps/games/updates
Subscribe to our mailing list and get new android apps / games and updates to your email inbox.
Thank you for subscribing.
Something went wrong.