[App] Someecards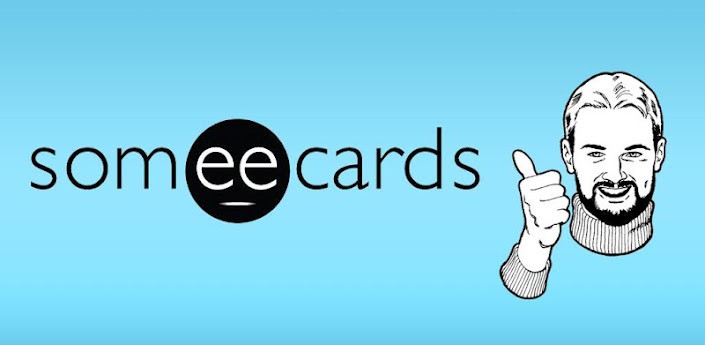 From acclaimed humor site, someecards.com, comes something extremely similar to acclaimed humor site, someecards.com.
Welcome to the brand new Someecards Android application!
Everything you love and practically nothing you dislike about the site is now at your fingertips or thumbs!
With the Someecards app, you can:
• View and send new cards as they go live
• Have a homescreen widget with the newest cards
• Get topical humor right to your Android device, including cards that make fun of Android
• Send cards from practically anywhere (i.e. gym, doctor's office, ski slope, top of tall building)
• Enjoy all the same categories as are offered on the site, from flirting to workplace to cry for help
• Save cards as favorites
• Enhance your life in digital ways you never thought possible
We'll be updating it regularly so let us know what you think!
User Reviews :
Great that there's an android app available, but the free version only gets ten cards per category (boo), it's probably better to use directly from my phones browser where I can get unlimited access. The UI is nice but could use a bit sprucing up.
Easy access to some e cards without having to load the website. Giving the free version only 4 stars since you are very limited on the selections it displays, but its proven worthy enough to convince me to spend a buck for the full version.
had a version of this (with full access to all cards) which was apparently removed, so I lost all my favorites and now you want me to pay to go find and save them all again? this app gets a resounding BOOOOOO just on principle. and because it's basically pointless only being able to see whatever 10 the app chooses in each category. uninstalling!
Download Someecards :
Free Version:
[app]com.someecards.free[/app]
Paid Version:
[app]com.someecards.full[/app]
Leave your feedback about Someecards app
Get more android apps/games/updates
Subscribe to our mailing list and get new android apps / games and updates to your email inbox.
Thank you for subscribing.
Something went wrong.