[Game] The Royal Affairs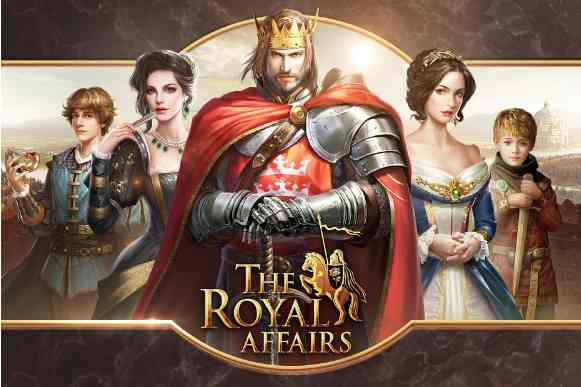 The Royal Affairs is an online royal court life simulation and role-playing game set in the medieval times.
You will start as an aspiring lord, and experience every aspect of the middle ages royal household – sensual court romances, cloak and dagger conspiracies, cut-throat politics, and glorious decisive battle! Reign and develop your realm, and eventually become the supreme king!
GAME FEATURES
Meet the beauties:
You will encounter beauties with different personalities, they will fall in love with you. Who shall be the leading actress in your romances? The compassionate princess, the mystical court governess, or the fire-tempered duchess? Choose your queen as you like, and give birth to your next generation.
Establish a dynasty:
Raise your heirs and setup marriages to ensure that your lineage would run long and prosper. Find them best spouses when they become adults.
Build your retinue:
Exemplar knights, fearsome warriors, loyal servants, brilliant strategists. Thy biddings, my lord? Let them be your great assistance.
Manage your kingdom:
Oversee your council, handle affairs, issue edicts, and see your kingdom flourish. Manage your indispensable resources like money, food, and soldiers for the development of the kingdom, strengthen your power to resist any enemies who dare to violate.
Forge alliance:
Work hand-in-hand with the other lords to become the exalted King of Kings. Build an unbreakable alliance with friends to fight against other competitors in the world.
Conquer more lands:
You path to throne will not be unchallenged. Test your strategy and might in PVE and PVP features. For honor, for glory, and for the kingdom, you shall lead your army to crush the enemy and achieve your great dominance!
Are you the one who would step forward to embrace and defend your love?
Are you the one who would risk peril and bear arms for the people?
Are you the one who would rein the power of the crown?
My lord, your legend begins now…
Facebook: www.facebook.com/r2game.royal/
Support: mobilesupport[at]r2games.com
The Royal Affairs user reviews :
Helloooo Developersss!! First of all..thank you for creating this awesome game!! I enjoy playing it!All of you marvelous and keep it up!..and I have a question..will you guys add anymore consorts in the future? Because when I saw the achievement of consort it said that there are going to be 40 of them.. correct me if I'm mistaken..but I can't wait for new update about consort!!! p.s I love this game and Have a nice day all of the developers!!
Reality Squared Games

April 1, 2019

Hello, thank you for playing The Royal Affairs. There will be definitely more consorts released in the future but we can't tell the exact time yet. Please stay tuned!
it is a good game without any doubt… i love to play this but i cannot upgrade my VIP level as it always shows to recharge…which I don't want… & i have fulfilled my requirements… so please fix these all…
it's a really fun game it's really great. but I just updated the game and now it won't even open. I click on the game and it immediately closes and says that there was an error loading the game.
this game is exactly like game of Sultan's. Yes there are some differences but it's basically the same damn thing. The only thing that's irritating about this game is the reaction time when you hit a button. For example it takes forever to level up your guards because you hit the button and it takes a full 2 to 3 seconds for it to register that you hit the button. the slow reaction time is what it's going to irritate me the most so far if that could be fixed it would be so much better
Reality Squared Games

March 28, 2019

Hello, thank you for playing The Royal Affairs. The Royal Affairs is developed and operated by our own team and our graphics style is completely different from the Game of Sultans. Our game is based on the medieval cultures and our plot, music, etc are all unique. Hopefullly you'll like it.
Honest review. It's not very hard to play. And it's a good Game to play in between time intervals.. Doesn't take much. Of our time. Well story can be improved a bit and even hier mechanism also. Overall it's a good game. And In game purchases are. Not expensive either. And the best part is vip thing. Along with the content we get after purchase. We will get bonus things too as a vip. Appriciate that part. Really good. Keep it going so that we don't get boored.
Also check our list
Contact developer :
Download The Royal Affairs from Play Store
Leave your feedback regarding The Royal Affairs
Get more android apps/games/updates
Subscribe to our mailing list and get new android apps / games and updates to your email inbox.
Thank you for subscribing.
Something went wrong.