[Game] The Wolf Among Us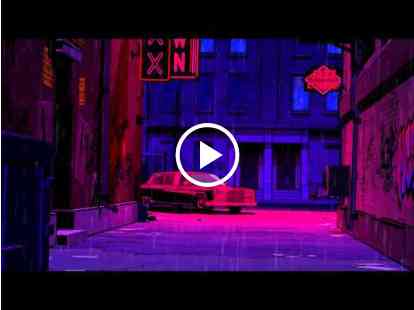 The Wolf Among Us is a five-part (Episodes 2-5 can be purchased in-app) from the creators of The Walking Dead, winner of over 90 Game of the Year awards.
Fairytale characters are being murdered in this hard-boiled, violent and mature thriller based on the award-winning Fables comic book series (DC Comics/Vertigo) by Bill Willingham. As Bigby Wolf – THE big bad wolf – you will discover that a brutal, bloody murder is just a taste of things to come in a game series where your every decision can have enormous consequences.
Based on the Eisner Award-winning Fables comic book series
Now, it's not only WHAT you choose to do that will affect your story, but WHEN you choose to do it
A mature and gritty take on characters from fairytales, legends and folklore who have escaped into our world
A perfect place to begin your Fables journey, even if you've not read the comics; this game is set before the events seen in the first issue
You may also like
The Wolf Among Us user reviews :
One of best story based games ever. The story and characters are really awesome. The animations, voice acting, character design and the theme are all amazing. There are some glitches in the 4th episode during the first few minutes which makes some of the dialogue options invisible but apart from that there aren't any problems. Overall this game is a masterpiece.
Love this game! The story is intriguing and the graphics are amazing. The suspense and mystery are well worth buying the whole story – especially if you're a fan of twisted fairy tales. Lost a star because there are a few issues with the touch calibration and not being able to tap on some items, but you can work around it.
I can't put into words how amazing this game is. It's expensive but it's worth it. Could you PLEASE launch part 2 on playstore because I honestly don't have a PC or PS4 to play on. I've always played games on my phone because it's just easier to control. And I'm broke so I can't go and buy a PC but I think I have enough money to pay for individual episodes. Anyway great gameplay!
Episode 1 was brilliant and convinced me to buy the rest of the game. But the game is now unplayable on my Samsung Galaxy S8 as certain visuals are blacked out including text and characters. Even worse is that Telltale Games have gone out of business so there is no one to fix the problems or to offer refunds. Why haven't Google pulled the title from the store if these issues can't be resolved?
I tbh love this game. It's well made, and amazing. I wish there could be a second game, but I heard the telltale company is shutting down.  Can yall plz allow subtitles though so I can read what they're saying, and not just hear?  I'd appreciate that, thanks!
This is a well design game with good graphics, the first episode was exciting and interesting. i truly enjoyed playing this game but I cant spend such money on the rest of the episode after the huge money spent on downloading the game.pls, install the whole episode on it, even if it is 3.o Gb I will download.THANKS
I have been looking for a game where my choices don't just impact conversation, but the story as well. this game indeed does adapt to the choices you make. it doesn't just determine how the game ends like most choice based games I've played. your choices along the way determine how others react to you throughout the entire game. They also fork out into multiple major different experiences, meaning you can play the game all over and meet new people. I highly recommend!!
Another great game from Telltale! As a fan of Telltale Games and the Fables comics, I was curious of how Telltale would adapt the series into another one of thier episodic adventure games. Like the two seasons of The Walking Dead Game, TWAU has action, drama, and decisions that affect the story you play. Although the choices you make aren't as tough or morally questionable as TWD's, they are significant and will make you want to see every alternative. My only gripe is that the game sometimes crashes, forcing you to replay a certain scene.
Must play game. Designed intelligence This game is a complete mixture of thriller and comic. It is full is surprises. A must play game
Amazing Telltale did it again. Amazing story, amazing dialogue, and amazing presentation. Originally I gave it 5 stars but the game crashes between scenes. Would give it 5 stars if this problem is fixed.
Well thought out and intriguing characters and engaging game play. Once you start you won't want to put it down.
Contact Developer :
Video :

Leave your feedback regarding The Wolf Among Us
Get more android apps/games/updates
Subscribe to our mailing list and get new android apps / games and updates to your email inbox.
Thank you for subscribing.
Something went wrong.