[Game] World on Fire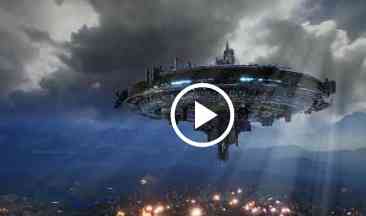 World on Fire : In the fight for power and glory, a global war between opposing armies is ongoing with no end in sight.
With debris falling and fire blazing across the skies, a crumbling world has been left in utter ruins. But the war has only just begun.
Ruined bases to be rebuilt! Armies are waiting for your command! Lost territories to be recovered!
Form alliances with other united commanders from around the world. Research new technologies. Destroy the rebels. Exterminate your enemies. Become the new leader of the world, and lead a new era.
There is no eternal rival, only personal glory. Test your wits in war and strategy to stifle your enemies.
Return
Since the war begun, all cities and regimes have fallen. The remaining military bases have been taken and wrecked by the rebels. Lead your army to defeat the rebels and reclaim your base!
Your base is the key to your survival in this world, where you can collect resources, recruit troops and research technology. Manage your base to keep building and expanding.
Build your base to gain power. Destroy the rebels surrounding you to keep safe and plunder more resources for development.
Recover
Under your command, the base is running smoothly and living conditions are improving. The people are satisfied, and merchants, troops, researchers among many other visitors from all walks of life are pouring into the city everyday, hoping to taste a better life. You are their beacon of hope.
Meanwhile, envious commanders are plotting to plunder your resources. Fighting alone will leave you exhausted and outnumbered. Join an alliance to work together and support each other.
Rule
Expand and Exterminate! Your commanders are in the hundreds, and armies in the thousands. Exterminate your enemies and turn their bases to ashes. Expand your territory to build a new empire and rule the world.
Here we have players who speak different languages, and come from different cultures and backgrounds, joining into this massive world.
Commander, we await your orders. Lead us on the journey to glory!
World on Fire user reviews :
Game is, yes, a new version of GOW, MS, etc. Graphics are good. It is definitely a pay to play! Late build/research times become unreasonable to force money play. Lack of KvK is stagnating the game but to open it up means the spenders will widen the already unattainable gaps. Remember, the devs are here to collect your money. The devs cannot allow equalizing the game for "fair" play or risk losing their cash cows. If you want fair and equal opportunities it may be better to buy a board game.
Camel Games, Inc

Dear Commander, we have been collecting player feedback and optimizing the game based on data analysis. Thank you very much for your love of the game, your suggestions will be forwarded to dev-team, and we hope to launch better optimizations and new content in the future.
This isn't the game they showed in the advertisement! Made it out like it was gonna be like old school Command & Conquer! Instead it's just another in a long line of games using this strategy to get you playing THEIR version of this exact type of game. Think "fallout shelter".
Camel Games, Inc

Thank you very much for your feedback, and we will let the advertising vendor improve. If you have better suggestions, please feel free to contact us via email or customer service.
Very addictive game when you find a good group to play with. No need to spend real cash to grow just takes a lot of time instead. The developers should start to merge the early realms to mix things up a bit, I'd say states up to and including 20 should be merged randomly to freshen the game up as I'm now starting to see long term players leave which is a shame. Gave 4 stars as there is always room for improvement.
Contact developer :
Video :
Download World on Fire from Play Store
Leave your feedback regarding World on Fire
Get more android apps/games/updates
Subscribe to our mailing list and get new android apps / games and updates to your email inbox.
Thank you for subscribing.
Something went wrong.