[Game] Nova Empire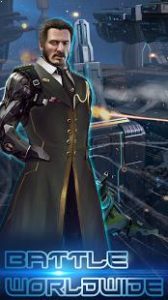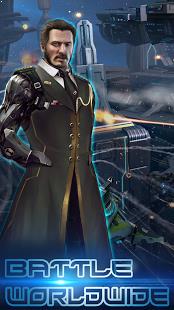 Enter an epic battle for conquest of the universe with players around the world!
An action-packed, next generation online strategy experience new for 2017!
BATTLE: Wage war with players worldwide for domination of the universe on an epic scale!
ALLIANCE: Create a mighty alliance to fight for control of entire sectors of space in a revolutionary new alliance system!
STRATEGY: Combine in alliance legions to form your attack strategy together then strike!
FLEETS: Design ships with specific weapons and armor to counter your opponent's strengths!
ADMIRALS: Recruit elite admirals to join your empire and lead your fleets to victory!
BUILD: Create and customize your space station to gain the advantage!
GRAPHICS: Strategy has never looked this good! Command space in spectacular HD!
REAL-TIME: See other players moving around the galaxy in real time!
MORE: Always adding new features! This universe just gets better and better!
User Reviews :
I recently finished simulation stage 6 all 8 parts. When I collected my 70 Rupterer Cruiser, I didn't find them in Boosts or Items. They were in the Shipyard ! A great game.
Great Game, Awesome graphics. Few suggestions though, (1) The fleets are a bit difficult to manage in systems.It would be nice to just click on them to give commands instead of going into management all the time. (2) It would be so great if players could share resources with each other and even donate ships. Would really help our alliances grow faster.
Pay to play, pay to win. No ads, however. That is perfect. The developer is also generous with the premium currency. You can get a lot of free stuff even without investing money. The concept is decent, but I've never seen such a long time to build something in a game. The last upgrade takes 180~ days, and speeding it up to instant would cost over €600 of in-game currency. The players who are veterans would steamroll over new ones but luckily they make random server merges periodically.
This is an incredibly deep and sophisticated space adventure/combat simulation of amazing complexity and immersion. Unfortunately there is virtually no information available about this amazing universe on the internet. Perhaps that is attractive to some as they have to learn everything however it makes the gameplay a little intimidating. The game is also blatantly pay to win, although it is playable with paitience in a PvP game you are constantly at risk of losing everything.
Enjoyable, fun to play, a bit of a learning curve in order to progress. Most players are more than willing to share knowledge if you need anything.
Considering I downloaded it 3 months ago and am still playing every day, the game is really good. Of course there are some minuses but it's fun. Graphics are great, especially during the Kraken event. You do not need to spend if you want become well developed. Like the balance in the game. Recommended.
Fun game, with its ups and downs. Needs better alliance and coalition mechanics. Gamebear says they want to avoid pay to win, but every event and all combat can be won with superior spending on packs, resources or items. You may get strong without spending……. If you are friends with a spender. So, either pony up the moolah, or dont cry when spenders zero you. You've been warned.
Lots of fun, but yet another game you can lose your progress to easily. Despite it demanding I installed Google Play Games before I could even play it, I come back to installing after resetting my phone to a new player. Shy of now having to email support, I followed their instructions. Just frustrating. Great game otherwise.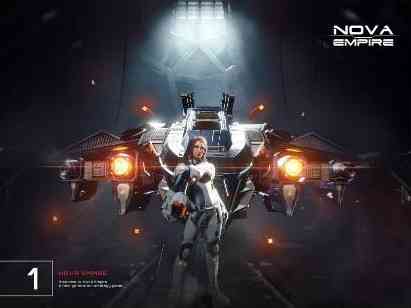 This game is a MMO strategy, seize and conquer kind of game – and that's not normally my style of game, but I am hooked! The balance of the game is very well thought out, so that pay-to-winners do not dominate the game. I've put hundreds of hours in without spending anything, and I've raised up the ranks and achieved many victories. Many multiple levels of alliance and co-operation behavior necessary for success make this game feel constantly fresh. The developers are actively updating, adding content and bug fixing, it is certainly actively supported. The only reason for four stars and not five is there are a few bugs, and some of them serious, but the dev team have proved themselves committed to finding solutions.
Build your space station, join alliances, carve a path of glory or simply enjoy the rich gameplay and lush graphics! Unlike so many others, you are neither bombarded with advertising or forced into a pay-to-win competition. Patient people can pay for free, being in a hurry can be pricey, and if you pick the wrong alliance you can get swept into PvP before you are ready.
I was enjoying the game, had it for a few days got my space station up to level 4 and building my fleet and recourses up only to turn it on today and everything was gone, it started me at the very beginning again. Don't think I'm willing to put all that effort in again just incase it happens again
GameBear Tech

Hi. Please reply to us with the name of your character or the player ID and recover it for you as quickly as possible. Thanks.
If you love eve online but don't have the time or cash this mobile game is a great pain remover for that. Could be a bit less battery consuming, and somehow the game slows down and then totally lags down to stop.
Great game.. The only downside is allowing 500k fleets to attack small 20k fleets. Should severely sanction (punish) these actions to avoid people quitting the game pre-maturely.
Very good game conceptually with deep alliance system. Content wise its still lacking so please add more to it! Different ship designs should have bigger effects. Put more mission types and rewards.
Last Update :
Bug fixes.
Nova Empire developer :
Video :
Download Nova Empire from Play Store
Leave your feedback regarding Nova Empire
If you like the content that we provide since 2012, put a smile on our face and give us a like or share this with your friends on any social platform. If you want to support this project, any crypto donation of $0.5, $1, $2, $3 is welcome!
You can find our crypto wallets on https://free-apps-android.com/buy-us-a-coffe/
Sponsored Links