[App] Graph 89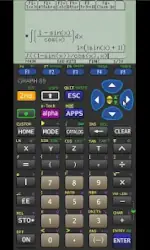 Graph 89- Emulator for the TI-89 graphing calculator.
The ROM image is not included. You need to extract this from you own calculator. Make sure you have the ROM ready before downloading this emulator.
Graph 89 user reviews :
Almost perfect. It would have been 100% great if you didn't have to emulate the screen font resolution of the original. It is so pixelated as to be on the verge of being unusable for a smartphone user. It even looks to me it is worse than the hardware LCD, but could be my eyes. At least add the option for smoother screen fonts, for those who actually want to use the app, vs those who just want to nurture their nostalgia.
Exactly the TI-89 emulator you were looking for. No ads, no network connection, only the storage permission to access the ROM. Recent versions of Android let you limit the apps's scope to only one folder, so just leave it in that. My only recommendation: a higher resolution image for the calculator buttons. Also make it look better when scaled, since so many modern devices differ in aspect ratio.
Need a ti-89? Don't feel like carrying an extra bulky device from the 70s in your pocket? Then this is the app for you. Works great. Just like the real thing. Only problem is the testing center probably won't like seeing a cell phone on your desk. So use this everywhere you're allowed to have a cell phone. Keep the real thing on hand for every case where you're not.
Outstanding Calculator App. Though it was complicated to make it fully operational, after figuring it out, it is the best calculator you can have. In many ways is better than the calculator itself. But you should have the actual calculator and a PC. The app is having the TI89 Titanium inside my mobile, I removed the batteries of the actual one and store it away. I don't have to worry about discharged batteries (4 AAA) or the leakage of this batteries damaging the calculator. I love the app.
It is a near perfect emulation of the original hardware TI-89 or TI-89 Titanium. I use this app quite frequently to check the solutions that students submit in various levels of mathematics that I cover. It is a great tool for reverse-engineering procedures or formulas when you forget them (the irony!). Unfortunately, it is also a giant crutch when used exclusively by students (as with any other graphing calculator with CAS capability). It is a great app that you can use during those random moments or when it is just convenient to calculate solutions. I always tell my students that using a graphing calculator, especially those with CAS capability, is like wielding something that could be your own downfall – I don't care that a student has it but a good student should know to be honest with oneself and use it to check work and not use it to just get answers. Besides, most colleges and universities, including the institution I work for, ban these e
Fantastic Simply put, this is a superb emulator. It is great to always have the power of a Ti89 on hand.
Oh My Graph 89 app makes me want to go back in time. I would go to my 5th grade teacher and ask "why can't I use a calculator?" and when the robotic response came "You won't always have a calculator with you!" I would punch her in the face. I mean seriously, I saw this coming 32 years ago when I was 10. I LOVE this app because I loved my TI89! And it is ALWAYS with me…take that Ms. Chatterton!
Works fine but having a bug This calculator is working awesome on my samsung galaxy win.But I ran into problems when I hit 2nd+on key.Instead of quitting the emulator application completely,the virtual screen just goes off and the virtual buttons become unresponsive….then I have to quit it using the home button…how to fix this?
Fantastic port Love the new look on latest update with larger keys, etc. Works just like my physical calculator, very stable. Thanks so much for a wonderful tool!
Wow!! I can't believe I got this to work! For those who rate one star: go back to using a landline! You have no business with such an advanced device! **But with latest update the buttons aren't as responsive as they used to be but I do like the improvements especially since I upgraded to an HTC One!
Just like the real thing! A lovely emulation of the real calculator. My personal favourites are HP RPN calculators but all of these emulations preserve classic calculators that we can use even though our original ones may no longer work. Well done!
Contact developer :
Download Graph 89 from Play Store

Leave your feedback regaridng Graph 89
If you like the content that we provide since 2012, put a smile on our face and give us a like or share this with your friends on any social platform. If you want to support this project, any crypto donation of $0.5, $1, $2, $3 is welcome!
You can find our crypto wallets on https://free-apps-android.com/buy-us-a-coffe/
Sponsored Links