[Game] Last Pirate – Survival Island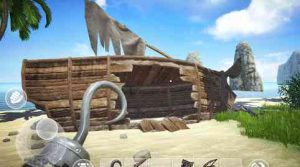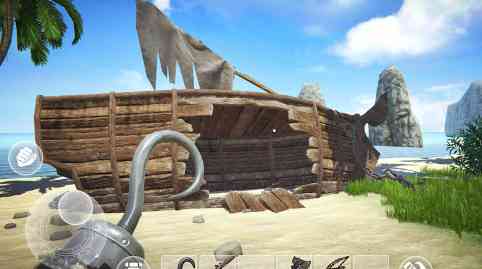 Survival and Pirates in free pirate adventure simulator!
Your survival started on the lost island. Be aware of dangerous creatures from afterlife, sea monsters like kraken, godzilla.
Want to survive? Build a raft and go fishing. Make ark to protect yourself from godzilla, bears and afterlife zombies. See if your crew survived plague!
Fight like a furious nomad and kill your enemies with a mordhau or murder-stroke.
Many days gone, you are a skillfull survivor now. Hence, new survival challenges are waiting for you in the dying light: explore island like a nomad, sail by raft and lead a fishing life, fight with godzilla and kraken. Survival is your goal!
Watch out! Evil from afterlife waits for in the dying light, protect your ark, kill zombies and godzilla.
It is time to become a nomad on island and prolong your survival until your last day.
Last Pirate user reviews :
The reason I gave the game 4 stars is because it's a fun game but their is a bug where when I get the the 2nd level on my house the chest and stuff I place when I put floors and it goes through the floor no big deal I can still used the stuff but I would love for it not to do that other wise love the game also bears in the game are hard to kill in my opinion
Hello, the game is good , but i don t like when the night come and i nead to fight with the skeletons alsow make the tools durability highter . I have been playing for 3-4 days and the game is good
ive played this 2x,it is beter now.i realy like new things that are added,gameplay is smoth,good save as auto.for you who come to chek it out- play with bild mode.many things can be done if try.so far i kiled wolfs,bears,king crab,boar and spider mother,waterfall dungeon… as for further updates would like a ladder bild so i cann climb on all island….some areas are hard to reach..also i was thinking of jumping in those old towers….overall its funn game.add acc bond option,something better.
It's great so far..recently started playing.. but I think the undead skeletons attacking the ship camp is too frequent..I do not get enough time to farm for resources, when I do I have to hustle back to camp because it's being attacked. Plus I have to keep using up materials because I have to be crafting weapons and tools all the time to make up for the amount of resources used to fight off enemies.. It's a top notch game ..but just too little time to do everything because of the undead.
Hello dev and I hope you read this. This game has a bright future. If you continue to update this game this might be a success in the future. I hope you fix some bugs such as monsters not spawning at certain waves, good thing that it has a timer to finish the wave w/ out killing all of them. Next is that some items are really hard to grind since it is so fast for the next wave to appear. Sometimes when mining or chopping some trees the cursor disappears thus cancelling the process. Keep it up!!
Little buggy. When I press to watch an ad, if it doesn't load i have to restart the game to be able to play. Joy stick needs to loose and respond wherever i touch on the left. It's hard to control the player.
It's good to play but still there's a bug on the very 1st slot of inventory because you can't move the object that it's there and for my experience you need to tap it many times so that it would be click or to be used. That's all and I say it's a nice game.
It's a fun game. A question for the developers: am I supposed to be able to upgrade my boat house past level 3? The paper by the entrance lights up but there are no options like before. I'm not sure if it's a glitch or that's all I can do
It's a resenable game but it has some disadvatages like when you cut down trees they gro back too fast and l didn't even plant the trees they just automaticaly respwan and you should consider to adjust the graphics and sensitivity because i can barely look around And you should also try to add sleeping in the game.A servival game is nothing without sleeping.Other from that i like this game keep on doing what your doing.
I absolutely love this game and have put a lot of hours into it in my spare time. Recently after much effort bears and wolves have been able to walk through cabins and attack me I have lost all progress including all my supplies. I'm now disheartened by this game due to unfair advantage..
RetroStyle Games UA

Hey, sorry to hear that, we will try to fix that issue in coming update!
Latest Update :
Optimized game size for different devices;
Added promocode menu;
Added automatic selection of ammunition in a special cell;
Ammo count shows all ammo in inventory;
Fixed button to get an award in the Journal;
The tutorial is shorter now;
Added location transition window;
Added an indicator for Empty Loot;
Animated player status indicator;
Fixed the skeleton animation of chest interaction;
Fixed the chicken loot process;
Other bug fixes.
Contact developer :
Download Last Pirate from Play Store
Leave your feedback regarding Last Pirate
If you like the content that we provide since 2012, put a smile on our face and give us a like or share this with your friends on any social platform. If you want to support this project, any crypto donation of $0.5, $1, $2, $3 is welcome!
You can find our crypto wallets on https://free-apps-android.com/buy-us-a-coffe/
Sponsored Links