[Game] Europe Empire 2027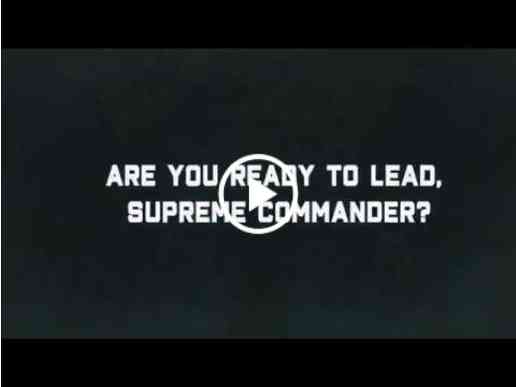 The year is 2027 and the world is in chaos.
The United States' newly-elected president decides to focus on home affairs after promising in his campaign that American soldiers won't be sent to foreign wars anymore.
The United States starts pulling back its forces from around the world.
World markets collapse after a major wars start in the Middle East and South China Sea with concerns of supremacy and unequal sharing of resources.
Europe is left alone to deal with huge floods of refugees and the threat of a big invasion from the east.
The trouble continues for Europe when nationalism raises its ugly head in Austria, Turkey and Russia. NATO is no longer relevant.
Conflict spreads worldwide and a few generals in Europe begin coups to seize power.
As the new leader, your goal is to ultimately become the supreme leader.
Using everything from diplomacy to war, you must strive to build an empire, both economically and militarily superior to all others.
Are you ready to lead, Supreme Commander?
In the game, you select the country you wish to lead and start to play.
The game contains:
Weapons Suppliers from around the world, a Spy Center, Diplomacy and United Nations, a War Room, Diplomats, an Economy, Technology, World News Distribution (Economy, Relations, Spy and War) and very advanced Artificial Intelligence.
Weapons in the game:
Mercenaries, Armored Personnel Carriers (APCs), Tanks, Artillery, Anti-Air Missiles, Helicopters, Fighter Jets, Ships, Submarines, Fighting Robots, Unmanned Aerial Vehicles (UAVs), Aircraft Carriers and Ballistic missiles.
Playable Countries:
Albania, Armenia, Austria ,Azerbaijan ,Belarus ,Belgium ,Bosnia and Herzegovina ,Bulgaria ,Croatia ,Cyprus ,Czech Republic ,Denmark ,Estonia ,Finland ,France ,Georgia ,Germany ,Greece ,Hungary ,Iceland ,Ireland ,Italy ,Kosovo ,Latvia ,Lithuania ,Luxembourg ,Macedonia ,Malta ,Moldova ,Montenegro ,Netherlands ,Norway ,Poland ,Portugal ,Romania ,Russia ,Serbia ,Slovakia ,Slovenia ,Spain ,Sweden ,Switzerland ,Turkey ,Ukraine ,United Kingdom
Your country vs 44 other AI countries –
Important to know
In the game we show the data as is today and we took all data from the internet.
The game is like scenario from our time but show the year 2027.
Multiplayer options
The game support single player and multiplayer modes.
Can play up to 7 Human players + 21 Artificial Intelligence (AI) players in each world. (Max 28 countries)
As player can create and play in multiple worlds at the same time. (Select and play)
Create your world and define: Alliances, map theme selection, turn time frame, resources etc…
Follow us on twitter: twitter.com/iGindis
Find us on Facebook: www.facebook.com/IGindis-Games-Community-1537213786605789/
Join our Instagram: www.instagram.com/igindisgames/
See our videos at: www.youtube.com/channel/UC2_-8Psq33Hw1y14hhWog2Q
iGindis its your way to make new friends around the world with no language barrier.
Using our in-game automated translated messages will help everyone to communicate and understand each other.
Europe Empire 2027 user reviews :
Since I had played this game from 2018 I really enjoyed and I played a long time. I made a break for like 6 months and really I want to see the waited massive multiplayer. I don't know what's happening but I hope that developers will read this and will respond with a informative answer. 4 stars now. Waiting for MP. Peaceful
iGindis Games

Dear player, The multiplayer will be up in end of August to all and we will update the community about it. You can see all our games here: www.igindis.com Your support important to us to continue developing. Thank you, iGindis
Good game to kill some time. Alot of turn passing. Pretty sure iGindis will reply to this explaining that "If I go to war…" which they weirdly have replied to EVERY review. Lmao. Fix the English on the game too, sometimes your text doesn't even make sense.
iGindis Games

Hi Devlin, If you find issues with English please write us: contact[at]igindis.com We will reward you for helping us :) We started to work on world map that contain all countries and United Nations with improve interface and graphics. We plan to improve a lot the game and for this we need our players support. Your support important to us. Thank you
Great game with lots of different possibilities and challenges. Only problem is how do you get tokens? I've shared the game with friends but never recived my tokens! Without being able to buy the other additions the game becomes repititve. I appreciate the game is free but would wish watching ads were more rewarding or slightly easier to get tokens.
iGindis Games

You can get unlimited number of free tokens if you use your referral url and invite your friends and family to the game. This is your way to support us to grow and it will allow you to get all options for free in the game. Your support important to us to continue developing. Thank you :)
Contact developer :
Video :
Download Europe Empire 2027 from Play Store
Leave your feedback regarding Europe Empire 2027
Get more android apps/games/updates
Subscribe to our mailing list and get new android apps / games and updates to your email inbox.
Thank you for subscribing.
Something went wrong.