[Game] Heroes Magic War
 free apps android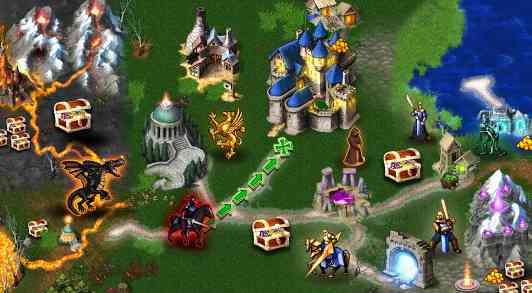 Heroes Magic War is new strategy game, kill zombies with epic heroes.
Duel player in epic strategy battles, play epic heroes and magic. Collect heroeses, upgrade units and explor new world. Your enemy is one of fantasy factions: unlimited Dungeon creatures from abandoned caves, mighty dragons and Minotaur.
This is new age of magic, man here is our best features:
Enter Free Arena for duel enemy, cast epic bounty spells.
Battle enemies, build and upgrade your empire.
Defend castles and kingdom and be best in world for free.
You can play with legion minotaur, stronghold, rampart, necropolis
The magic of the 4 elements: fire, water, air, earth
Build your army for free and create best gremlin for strategy game.
find your role in the war and magic your spells
5 different campaigns against legendary powerful black dragons and horde of Minotaur s from the Dungeon, skeletons, bloodthirsty vampires and legion walking dead from the Necropolis, horde
Are you bored of traditional tactical games like a Heroes ? Do you want to use your turn-based strategy to tactical war and magic in every battle? Try Heroes and Magic for free!
If you like Heroes or games about the Heroes and Magic will not leave you indifferent.
Heroes Magic War user reviews :
It's a good game, and nothing it stuck behind a pay wall. THAT being said, once you get to a certain point, the fights are just too difficult to manage because you don't have the gold to level up your units. Basically cannot advance any further (and that is after paying for a couple of the special offers after the arena). Disappointing, because I enjoy the heroes of might and magic feel to it.
This is a pretty good adaptation of the original. It seems to be a little light on content as there is only two lands left to conquer and I've only been playing 10 days. There is a paywall, but Ive spent less than 7 so far and have had a good experience with good growth. Update: well 2 weeks later and it's reached it's limit. Can't be competitive in the arenas with out spending cash and the worlds are nearly spent. It was fun while it lasted. Less than a months worth of gameplay
An excellent concept (fan of HoMM series). Idk why, but this game exists twice in the app store (as Heroes – Magic World). The game is only good if you control your device time, but I'll rate it based on that (is kinda too slow/grindy otherwise, like many other mobile games). And you still watch ads, so + for the developers. Creatures are kinda copy pasta of HoMM, but this is not a bad thing. When a big unit stands in front of a small unit, the small unit becomes almost impossible to select.
Still to raw and unpolished. If devs will fix most of the issues and bugs, can be a decent game. Most of the issues are with bugged magic and lack of its variety. Slow and entangle cannot stuck up. Entangled unit can move when you slow it. When entangle spell expires, unit becomes faster then normal even with a slow spell active. And multiple other examples, devs should check and fix. Unit and hero skills balance should be improved and changed. Low limit on max lvl of spell entangle is strange.
Heroes is my childhood, and this is the closest so far to the turn based strategy that I've found on mobile so far. There's none of the castle/upgrade part, but the battles are fun. I got to the 4th map without too much trouble, but have just hit the wall where I need 500 or 750 gems to open the rest of the map, and I don't have the cards to get to the 10th arena. I would prefer to just buy the game to start, rather than getting here and needing to purchase chests or gems. But thanks, it's good!
Contact developer :
Download Heroes Magic War from Play Store
Leave your feedback regarding Heroes Magic War
Get more android apps/games/updates
Subscribe to our mailing list and get new android apps / games and updates to your email inbox.
Thank you for subscribing.
Something went wrong.