[Game] Space Frontier 2
 i am innocent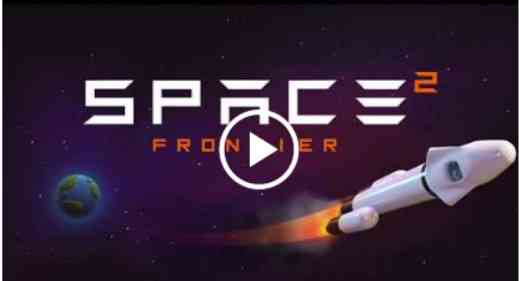 Space adventure awaits! And this time, humanity has no limits!
SpaceFrontier 2 is a sequel to the insanely popular Space Frontier, a game that rose to the stratosphere with 25+ Million downloads. We listened to your feedback and came up with something beyond imagineable!
You now get:
50 Solar Systems to conquer!
Hundreds of planets to colonize!
50 Spaceship technologies!
Crazy Spaceship styles like Laika the Dog, Tisla Roadster, Pirate Ship!
Opportunity to Rule the Galaxy!
Space Frontier 2 user reviews :
Very fun game, but it doesn't work for me. I can't use anything that you watch a video for. So I can't open space junk, use satellites, or use hospital among other thing. If it's a level I need to get to before that works fine. But there's no indication of that and I get hospital on first planet so idk. I literally don't get any perks your supposed to get from game. I even tried reinstalling with no change. If that bug gets out the is beyond a 5 star game. If it fixes itself I'll change to 5star
Awesome app! Can you please add blue giant stars, red dwarfs, orange dwarfs, and white dwarfs(dead red dwarfs or the cores of sun-like stars after they shed their outer layers)/ pulsars(neutron stars with a magnetic field the creates pulsating beam of radio waves that spin in circles if the top/bottom aren't aligned with the rotational axis), I would love the app even more if gravity(everything with mass has gravity) , as well as moons and colonizing asteroids.
I'm loving this game. Its simple and fun. Hands down some of the prettiest mobile graphics while still remaining minimal and stylistic. Please do not listen to everyone who complains about the Ads. (THERE ARE SOME BUT THEY ARE OPTIONAL AND BENEFICIAL, EXCEPT FOR 1 OR 2 I'VE COME ACROSS.) However…and I cannot believe I'm saying this…. The Ads that I DO want to watch for skins or saving my astronauts do not load. I will change my rating to 5 Stars if this is fixed. :)
The game overall is decent. I have a major problem with it not counting my tap to drop the next part of the rocket. The game also tries to give you an ad any chance it gets. Ads also send you straight to the play store, even if you didn't tap. If it could run without a load of ads and constant freezing/sticking, I would rate 5 stars.
Fix your ads, pretty please. Your first game has the same issue, it's making me wonder if this and your sequel have been abandoned. Once the issue is fixed, I'd happy to change it to 5 star
Great game, you even feel sorry for the little astronauts when the rocket explodes. Can't believe I'm saying this but the ad's won't work when you press the button on the Hospital, Satellite or the Box. Which means I can't get extra astronauts, extra income or new nose cones. I can not find a way to contact the developers as not on Facebook or Twitter. Other than that its a fun game.
It's a good game, but I got to the top of one of my launches, but when the pod went to land it passed into the planet and got suck in the center, and it never landed, even after 10 minuets.
The game is great in every way except that even when online , when u want to watch an ad for any reason they never load . That needs to be fixed . When it's fixed , there will be more 5 star ratings than before .
Pretty good game with sweet graphics. Notable problems: There is a bug where you watch an ad to double the cash that your colonies raked in, and fails to show. It stiffs you of all of it. Please fix.
The game is great but when it balls down to unlocking a new piece for the spacerocket the ads doesnt pop up or the game doesnt even go to a ad.
I lik the the first game better overall. This one does have better graphics and the addition to find new planets is pretty good. But the subscription is just way to expensive for those game. You pay weekly and at the end of the month it costs about 25 dollars. Sorry but that is just Google play store robbery. If you want 25 dollars a month this has to be the best game in the play story.
Best Game Ever I love this game But It takes so much money to travel to another planet.But,It is nice other than that
Contact developer :
Video :
Download Space Frontier 2 from Play Store
Leave your feedback regarding Space Frontier 2
Get more android apps/games/updates
Subscribe to our mailing list and get new android apps / games and updates to your email inbox.
Thank you for subscribing.
Something went wrong.