[Game] 501 Room Escape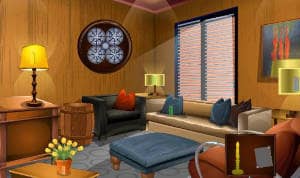 HFG brings you the most popular point and click type latest new room 2D adventure mystery escape games specially designed for escape games lovers.
With endless levels filled with various themes ranging from fantasy, mystery, detective thriller to fiction, which tests and improve your brain IQ skills while providing you the desired fun and excitement.
Our game was beautifully designed with colorful interactive graphics and dressed up with appealing game-play objects that alleviates your eyes. Make up your mind to jump into a game of logic's and fun. Observe, Analyze and use your logical skills to escape the mysterious Room.
Easy gaming controls and alluring user interface pleases players from all age groups. Grab your detective hat and lens to find the hidden objects to plan your Escape plan. Put on your logical hat and solve the various number and letter puzzles to open the locks. Solve the riddles by investigating the clues found.
Start your mission and face challenging different varieties of logical puzzles. Enjoy the mysterious journey continued from every room with thrilling twist in the stories. Look out for more struggles to find the hidden objects. Find thousands of keys and unlock all the locked doors and prove your wits.
Are you an escape game lover, eager to explore more rooms to unlock them all, then download this game to fulfill your desires. Are you an expert in facing brain challenges, then start playing today.
Are your eyes are too sharp to find hidden objects in the scenes, install our game now.
Loaded with tons of mystery puzzles waiting to entertain you. Get addicted by challenging your brain with our puzzle escape game which can relax your mind and can be your stress buster.
With over ten million players world-wide, our game tops the chart with thousands of positive feedback's.
501 levels waiting. Let's start your journey now but it not coming to an end.
Surely the journey is having more adventurous and riddle fields.
Get ready to enjoy our highly successful room escape game in this year 2021.
With nothing to lose, do you have the smarts and tenacity to solve every puzzle and make it off the Rock!
FEATURES:
501 Levels with different doors & exits
Tricky Challenging brain teaser
Beautiful graphics designs and sound
Addictive Gameplay (250 hours)
Riddling Logic mysteries Puzzles waiting for unlocking
Free game coins are given daily
Charming rooms with lots of hidden clues and solutions
You may also like
501 Room Escape user reviews :
I love it, every levels till level 30, and I hope the next levels will be interesting and exciting, too. I love escape room games and this is one of the best of them, from my experience, and I have played a lot. The puzzles are very clever, but not very hard, and the game can be solved if we pay attention, with very few hints. So, enjoy it, escape_room fans :)
Thanks for taking the time to rate and review us! We're glad to hear you liked our game.
Very good !Please make something because is blocking at some games and I can't finish them.At level 64 I don't know what I must to do with the clock… please make an other option for the situation that we don't know what to do , explain exactly how we have to resolve .
Hidden Fun Games

Thankyou for taking the time to rate and review your experience. At level 64, kindly see the clue from the mirror with the help of paper at the second room. Then Click the bells from 1 to 12 according to the clue says.
So far game is ok but the hints are not that great at showing what to do just highlights area . I get you have to figure it out yourself but it's just hints could be a little better. We'll see when I get further into the game if I should adjust my scoring of game can't give 5 stars this early in long game.
Hidden Fun Games

Thank you for taking the time to rate and review your experience. Thanks for your support and suggestion. We'll continue working on improving our game and making it even more fun to play.
This is a great time passing game, love all the puzzles. But it would be nice to add a "clear all levels" options for those of us who finished all the levels, and want to restart. Sometimes it gets confusing (trying to remember which levelyour on)when I restart the whole game if all levels still have the check marks.
Hidden Fun Games

Thanks for your valuable feedback. Suppose if you have already login to google play games and complete all the levels, Then it will retrieve all the progress and data when you come back again. So kindly log out from the account and play the game and also try our other games.
Contact developer :
Download 501 Room Escape from Play Store
Leave your feedback regarding 501 Room Escape
Get more android apps/games/updates
Subscribe to our mailing list and get new android apps / games and updates to your email inbox.
Thank you for subscribing.
Something went wrong.