[Game] CAFE 0 -The Sleeping Beast – Mystery Visual Novel
 free apps android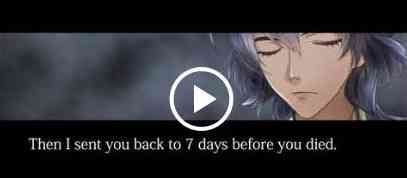 CAFE 0 is a supernatural mystery visual novel which is fully voiced in Japanese.
The game has a similar setting with its prequel, CAFE 0 ~The Drowned Mermaid~, but you don't have to play it first to understand the story.
The heroines from both games visit the same cafe, but, aside from that, the stories are different.
You can play the prologue for free, but to continue playing you will need to purchase the full version using the title screen's buy button.
The purchased story will automatically begin after you finished the prologue, without any additional download.
You don't need to always be online to play this game.
STORY
The Present
The story starts in a village with an atmosphere akin to Europe in the 19th century.
There is a big noble villa there where Corliss Green is working.
One day she wakes up and finds herself in front of a weird café.
Noir, the waiter, tells her that she has already died, but failed to go to the heaven and, as a lost spirit, she ended up at the entrance to Café 0.
He later gave Corliss a chance to return to a week before she died.
But does she really need to go to the heaven?
And what is the truth behind her untimely death?
The Past
Sophie Evans works as a midwife.
She is a cheerful woman and everybody likes her.
What is her relation to the missing incident 15 years ago?
CAST
Corliss – Ayano
Nathan – Mayuki Sawae
Ethan – Tarou Yamada
Barclay – Nyoibou
Noir – Shinya
Sophie – Aonoi
Ed – Kyou Tsukikage
Eva/Emma – Remi Tamaki
MOB – Aonoi, Ayano, Kon, Kouto Saionji, Shiwasun, Komugi Tachibana, Hiko Morikawa, Nyoibou
FEATURES
Fully voiced in Japanese.
Multiple endings. 4 character endings, 3 true endings (1 of them is a bad ending) and another common bad ending.
11 original orchestral tracks from Seycara Orchestra
Original Theme song "Replay?"
Original OP Movie
2 main story in present and past arc that will connect at the end.
Estimated total play time: 10 hours.
GUIDE
Simply choose the choice with the same colored hearts on day 2 and 3 to get into the character's specific route. True route will be available later after all character's routes finished.
SUPPORTED LANGUAGES
English
Japanese
German
RECOMMENDED IF YOU
Like mystery novel or story.
Love story with European settings.
Like story with loop.
Like story with unpredictable twist.
Like anime or mystery themed shoujo manga.
Like visual novel which is fully voiced in Japanese, and have less narration.
Like tragedy story.
Like unusual story, or with the go to the past theme.
Enjoy horror, suspense or thriller story.
Like game with multiple routes, which the truth will be later revealed by the true route.
Interested in otome game. This game is not an otome game, but has otome style drawing, and shoujo manga atmosphere, which might also entertain otome gamers.
OTHER INFO
OFFICIAL SITE: www.roseverte.net/cafe0/beast/en/
FACEBOOK PAGE: www.facebook.com/roseverte.games
TWITTER: www.twitter.com/rosevertegames
FONT
The game is using font IPA ex Mincho with the license as below:
ipafont.ipa.go.jp/ipa_font_license_v1.html
CAFE 0 user reviews :
This game is great! The story is promising, the music and sound effects are spot on, all the lines are voiced (!!!!!), and the art is amazing too! But I think the demo is a bit short, and I don't feel inclined to buy the full version, because 1) it's very expensive for me (maybe you can let us continue for free by watching ads?) and 2) there isn't any info about how many chapters you will get, sneak peeks of CGs, etc. (or maybe there is? idk). But other than that, I really like this game
ROSEVERTE

more information is at roseverte.net/cafe0/beast/en/ or you can google for the steam store information. and no, the production fee is very expensive too, ads can't recoup the fee as this is not designed to be an endless game.
This should be an anime!
Contact developer :
Video :
Download CAFE 0 from Play Store
Leave your feedback regarding CAFE 0
Get more android apps/games/updates
Subscribe to our mailing list and get new android apps / games and updates to your email inbox.
Thank you for subscribing.
Something went wrong.