[App] Weebly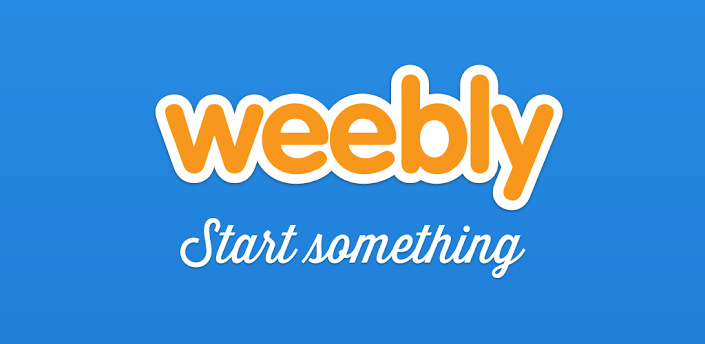 Weebly : Over 30 million people around the world have already created a website on Weebly desktop. Now, with Weebly for Android, you can create a website, blog or store from scratch directly from the app interface.
Weebly's clear, usable interface, attractive themes, strong commerce features, mobile capabilities, and site portability earned it a PCMag Editors' Choice for modern site builders. – PC Mag
Features:
Create a website from your phone or tablet
Use the intuitive drag-and-drop website builder designed specifically for touchscreen
Upload images directly from your photo library, select from a wide range of text, media and design elements
Customize your website design with the same free, responsive themes offered on Weebly desktop
See all your activity in one place
Monitor all of your site activity in real-time from the Site Dashboard
See detailed stats on blog comments, site traffic, store orders and more from one interface
Run your eCommerce business from anywhere
Build and manage your online store from anywhere. Process and fulfill orders, add products, check inventory, and receive notifications when a new order is placed
Instantly accept payments from Stripe, Square, or PayPal
Create a blog and stay connected to your visitors
Publish your thoughts with the blog post editor
Instantly respond to blog comments and form entries, reply to customer inquiries and stay connected to your followers from anywhere
Never travel far from your loyal readers, customers and fans
We love to hear your feedback. Please send us your comments & suggestions at https://help.weebly.com.
Weebly user reviews :
Astonishing!!
Goes above and beyond anything I could have hoped for. Great update, good job guys. You truly make a great service. I'm gonna stay with you for each web project I or any of my clients have and will recommend you to everyone. Brilliant!
September 10, 2015

If you have a newer tablet with a screen size of 7″ or larger you'll be able to fully edit your site content like you've suggested. Thanks for your comments!
What happened Now nothing opens, I can't mark items as shipped because it errors, it takes forever to open screens…this update is horrible
A Great Way to Edit your Website On-the-Go I've used weebly for most of my website creation needs and I'm very happy that they created an app to let users edit wherever they are. I would have given 5 stars IF one of my website would load properly. The weebly app keeps telling me that my site is out of sync with the servers
Last Update January 24, 2016 :
Stability and speed improvements.
Video :
leave your feedback regarding Weebly
Get more android apps/games/updates
Subscribe to our mailing list and get new android apps / games and updates to your email inbox.
Thank you for subscribing.
Something went wrong.