[Game] Defender Z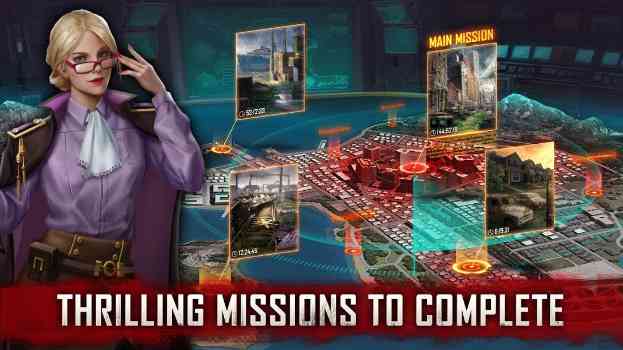 The sequel of Defender series is here!
Numerous zombies are coming! Choose from various weapons, stand your ground, fight through the siege and annihilate countless zombies as one of the few survivors! Protect cities and the world, you are the ultimate DEFENDER!
An experiment accident causes a massive leak of the virus. The virus is of extreme activity, spreading rapidly from this city to all over the world. The infected creatures lose their minds and become extremely aggressive. Their bodies are strengthened by a large margin. We call them – Zombies.
Highlighted features:
26 different types of zombies
Powerful weapons: Bastion, Falcon, Spear, Phantom….
Research and learn diverse skills
Upgrade and evolve the weapons
More than 60 elaborate accessories
Zombies are roaming, and the city is about to fall. Keep defending your home in Defender Z and taking back the fallen city!
Also see our list
Defender Z user reviews :
I wish i could give you 5* but the game is full of bugs, basically at stage Hell after lvl 30 i need to exit the game and enter again so i could go to the next lvl. After each sub lvl the game crashes. The "game is there" it has so much potential even if is hardcore grinding for resources but fix the crash bug, the visual bug for the Bastion (when you increase the fire rate) and also better add a resource for Blue X file (buying only and passing a stage its not enough that it's a big minus)
It is a very very awesome game all should play this game at least one time and the graphic is also cool
good game it gets harder as you progress
Like the idea, different from the other 3 but still the core of the game is the same, only part that I don't like is that for f2p they made it too difficult to progress and heavily dependent on rebuying energy, while it was the same for the 3rd one as well it was more balanced there. Also feel like the rewards both for killing zombies and end of the stage are too little, also making it hard to progress, otherwise it's a good game, will keep playing to see if there are any significant changes.
only thing dont like its the reload .enemy due damage while reloading.. graphic , music, lots of option to upgrade. .. keep doing upgrade .. hope more zombie coming
its an ok game i kinda like it the only thing its lacking is auto attack
it is fun to play and demolish zombie's
Huge fan of the Defender series and this game is great but the difficulty spike is crazy. When you get to Zone 15, that's it. You're stuck unless you spend crazy money on upgrades. Even w/ a juiced up Gun (LvL50) and Turret (LvL40) combo, I can't even get out of the first stage of Zone 15. Also, after the latest update, the free stuff from watching ads has been removed? Shame.
I love this game the grapics are perfect and challenging but i will like it more better if there are multiplayer mode my friend will like it more better will anyway i will rate this game 5-star because i like it(and by the way this is my brothers i-pad)
so far so good, yeah its p2w but for the f2p the grind is bearable and worth it, nice time killer. only thing I ask is make the mission rewards a little better please, GOOD GAME GUYS
Fun game, just started today and having a lot of fun with the game.
I really enjoyed the game but I am expecting much more high grafix otherwise game is really cool
Pretty polished game, but enemies need rebalancing. Each round starts and within 30 secs. your base is already starting to die. Would really like to see knockback as it increased survivability so much in previous defender games
the game is pretty awesome,but i just feel like the zombies are way too strong you have tomplay like you are in insane difficulty if you want to beat some levels,i understand the game is pretty new and i hope it will be fixed on the future,other than that its pretty addictive
Contact developer :
Video :
Download Defender Z from Play Store
Leave your feedback regarding Defender Z
Get more android apps/games/updates
Subscribe to our mailing list and get new android apps / games and updates to your email inbox.
Thank you for subscribing.
Something went wrong.