[Game] Soda Dungeon
 i am innocent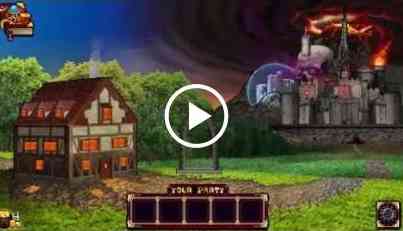 Manage your team of adventurers as you raid the local dungeon for treasure! Upgrade your tavern, purchase new sodas, and attract new party members. Gold, legendary items, and more await you!
Soda Dungeon user reviews :
This game is simply phonomenal. It's easy to catch on, has a unique set of game mechanics in its own way, and its highly addictive. Great place to go if you want to grind, strategize, or just have fun. But if you are someone who likes to pay money in this game, here is some advice. The Migic Clock makes the dungeon time go 2x faster. WAIT UNTIL THE SECOND DIMENSION TO START A FREE TRAIL, THEN BUY IT AT THE END! It will be the same price but with a few added bonuses. The game is slow without it!
I love this game. The gameplay is really fun and enjoyable. I love the visual style and I especially enjoy all of the well balanced gameplay mechanics (such as the battling system and uprgrade systems). Progression feels very natural as you purchase better gear and make your way farther through the dungeons, all while you make your soda shop as great as it can be. The game does feature ads occasionally, but its a very small price to pay for such a great game. Get this game, you'll love it.
Honestly this game is so simple and even though you can buy stuff with money irl… I only purchased the no ads VIP.. but it was fairly priced and the stuff could be earned in game just as easily… this should be the standard for all mobile games. This is a good quality game! Also unlike other mobile games that ask to rate within the first 5-15mins this one waited until I was 36 hours in my save game! I'm sorry but I have genuin respect for that.. And this game waited that entire time
One of best games I have ever played. Graphics are simple yet amazing. The game play is incredibly fun. I also love how there is a upgrade for non-real life currency that removes ads. Amazing! Tho I do want to point out there is one bug I've found where 1 use per dungeon run items are used more than once. I still love this game but wanted to point that out before it's taken by someone else as negative. Keep up the great work devs.
It's got your classic idle game tropes, combined with loot grinding, rpg team load out designing, and now customizable idle scripts (really cool). A serviceable story and some strategic thinking comes along, but these are only great additions to the gameplay loop. Improvements are on the way, so I know the ok endgame will improve.
It's a very fun game with really nice sprites and animation. But it is quite annoying with ads after everytime you die, restart or reset. I like this game. But like many idle games it does not keep playing by itself. (Not really a bad thing) in and of itself I really enjoy this game and there are a lot of quality of life improvements like crosspplatfrom saves and backups. 8/10
The best mobile game because it's free to play and you can remove ads without paying it's an in game feature it encourages you to play so you dont have to see an ad. Finally a developer who cares about the game more than the money I thought the day would never come since its mobile and everyone is money freeks and from what I have played so far no micro transactions sweet glorious day!! Also it is a very good fun turn based strategy game with loads of characters, weapons, upgrades.
I love how the developer approaches ads and the community. They are very open to talking and taking feedback through the subreddit r/sodadungeon. They make it easy to transfer saves and make it easy to use only in game money if you aren't comfortable with ads. If you do allow ads they are unobtrusive and don't distract from game play. I wish more developers and studios approached it this way!
Contact developer :
Video :
Download Soda Dungeon from Play Store
Leave your feedback regarding Soda Dungeon
Get more android apps/games/updates
Subscribe to our mailing list and get new android apps / games and updates to your email inbox.
Thank you for subscribing.
Something went wrong.