[Game] Fantasy Dungeon RPG
 free apps android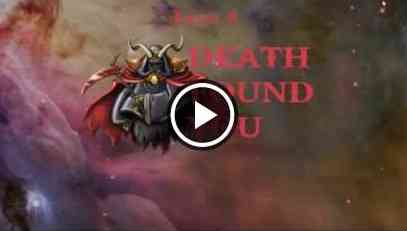 In this rpg save the village by entering an ancient cave full of creatures and loot.
In Ogre Dungeon Crawler you will create 3 warriors on a quest of exploration, mapping, and looting. Golems are strong, Slimes can eat their foes, fairies use magic while ogres use strange magic spells. Death is not permanent like traditional roguelike but have a heavy penalty All warriors are made equals and well balanced. It is said that at the bottom of the cave lives the Ogre King that can grant one single wish. Based on the great game mordor deep of dejenol.
KEY FEATURES
Dungeon Crawler exploration game with hundreds of creatures and loot
Choose your warriors between Ogres, Slimes, Golems, Samurai, Fairies
Free world fantasy roguelike with no limit, become as strong as you can
Actively upgraded, each update brings more content
Hardcore old school dungeon jrpg
Fantasy Dungeon RPG user reviews :
Awesome game that doesn't feel like you have to put money in to have a good time, but needs a little greater variety of abilities/change the ability progression to not be so "this ability is just like the last but upgraded". Otherwise an awesome game!
Nice old-school, rogue-like RPG concepts, but too buggy. Items have misspelled names. Skills use too much Mana and are underpowered. No fleeing battles and stat points are not after every level-up. Random warps often erase the map and zoom buttons cover bottom map rooms. Battles get stuck infinitely with no damage and players can start a floor off of the map and must close the game. Manual app stopping can cause data loss. Polish your game and offer ways to earn rubies for better future ratings.
A well made, balanced game with very unique graphics. It's not Skyrim graphics for sure, but the character design is whimsical and vibrant! RPG wise everything's been very well balanced so far with no apparently overpowered enemies. Has in app purchases but they're not blocking.
Roguelike

hey thx ! Made by 1 person, lower budget ahahha
Fun game but very frustrating when I mistakingly hit beside the stat to increase instead of the plus sign. The system freezes. I lose gems and experience. Have to manually leave program then return. Otherwise so far not a bad little game.
Roguelike

ohh my looks like a bug, will look into it. WIll try to replicate, if you can give me more info about it, please send it thx
The game is well put together with a few minor issues, with the biggest for me being that after using the portals I might go back into the dungeon and the tiles are black so I don't know what is there. I wrote a previous review about the undead class, but I since took it down and I emailed you about the bug. I hope it helps. P.S. can I keep my undead if you patch it.
Roguelike

can you send me an email of the black tiles would help me to understand big thxs
Very good RPG. I took a few minutes to get used to the game mechanics but nothing complicated and the gameplay is very fluid.
Pretty good. Do I need to buy premium currency to get far in this game? Sorry I just started playing. Also does this game save automatically? Because what if I wanted to start again? EDIT: Thank you. I thought I would not like this game… Possibility to have a co-op mode with other players or even pvp in the future? I think this game would be more well rounded. Maybe even a quest system and crafting system too. But it is hard work. I understand. Thank you for your time.
Roguelike

premium currency gets you new warriors, but all warriors are the same utility, of course you dont need. Save automatically in town. Will make it more cleart in next updates. To start again you can delete your warriors and remake them. EDIT :I really want to add the quests part, the game is still work in progress. More to come later!
Gameplay ! The only thing i expected and I recived ! Great and beautiful ! Also Good to see D&D 2e Style of Armor Class ( negative numbers ) for characters ! Thank you
Roguelike

first time someone gets this point ! hapy you like the game. Made by 1 person so graphic still basic
Very Original! Great new take on the classic dungeon crawl. Cool art too.
This game is amazing so glad I came across this gem! Good work devs :))
Contact developer :
Video :
Download Fantasy Dungeon RPG from Play Store
Leave your feedback regarding Fantasy Dungeon RPG
Get more android apps/games/updates
Subscribe to our mailing list and get new android apps / games and updates to your email inbox.
Thank you for subscribing.
Something went wrong.